The DFO Heat Custom Supports Orthotic offer a personalised custom fit. They work by maintaining and supporting the arch, whilst the heat to fit properties allows the insole to mould exactly to the shape of the foot. This in turn stops the foot having to compensate for any abnormalities - These unique features produces a device which was previously only been achievable with costly prescription custom made Orthotics.
• The heat mouldable feature makes these orthotics suitable for the treatment of over pronating and supinating feet.
• The deep heel cup controls the position and stability of the foot.
• Relieves pain & soreness from flat feet, bunions, back and knee pain, and plantar fasciitis.
• These Full Length Orthotics are designed for shoes, trainers and boots which feature removable insoles. Please note that they can be trimmed with scissors to fit the shoe, should they be too long.
• The top cover is constructed from brushed nylon with a soft, cushioning 2mm Durapontex layer which makes this orthotic very comfortable to wear.
• Offers a personalized, custom fit and genuine comfort all day long.
• The orthotics feature an overall 3.2mm forefoot cushion forefoot.
• If your DFO Custom FootSupports aren't the best fitting insoles you've ever tried, return them within 30 days for a full refund.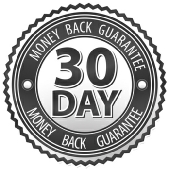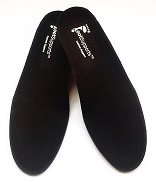 Top of Page

© www.Dreamyfeet.co.uk 2023